Work

With Us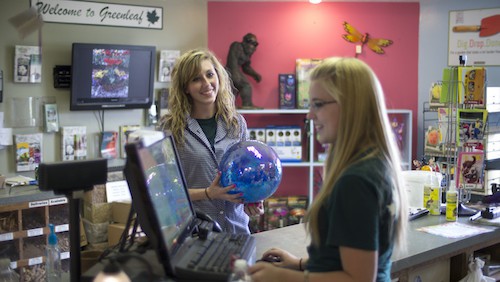 Greenleaf Landscapes, Inc. is an award winning landscape / design / build firm located in the Mid-Ohio Valley. We have two locations: Marietta, Ohio and Athens, Ohio. Greenleaf Landscapes was established in 1977 and is a leader in the Green Industry.
We are currently looking for candidates / interns to fill various positions within our organization. Areas of interest may include landscape construction, design, installation, commercial maintenance, nursery and garden center.
We offer excellent pay, benefits, on the job training, drug-free work place, and opportunities for advancement. If you are interested in working / learning from a leader in the industry, please give us a call or send your resume and references to Greenleaf Landscapes Inc. c/o Dave Fleming, General Manager.
All potential candidates are required to submit to pre-employment drug testing (DFWP) and a background check (EEOC) if considered eligible candidates.
We are currently seeking applicants to for the following positions listed below. An application may be picked up and completed at our Main office in Marietta Monday through Friday 8:00 a.m. - 4:30 p.m.
Positions Currently Available:
Delivery Driver - Athens
Garden Center Sales Associates (Full and Part time) - Marietta
Hardscape Foreman
Landscape Crew
Landscape Project Manager
Lawn Maintenance Crew
Mow Crew Foreman
Nursery Department Manager (Full Time) - Marietta
Seasonal Cashier - Athens
Yard Loader - Athens
Yard Loader / Seasonal Part-time - Marietta
Internships Available
If you are interested in applying for a position with Greenleaf Landscapes, chose and complete the application below and bring it to a Greenleaf location.
Applications: 
Contracting Application (PDF)